So at some point there was a leak in the left side of our vanity, we have fixed the leak with no structural damage done, but it was left severely cosmetically lacking.
(I'm about to show you my gross vanity, please don't judge me too harshly!)
Super nasty right?
Don't tell my mom my bathroom looked like this, she'd be so ashamed…….
So after a bleachy scrub, it looked less green, but still bad and peeling.
So next I sanded an sanded, all of the flaky finish came off until we got to solid particle board.
Next I vacuumed and wiped the inside down and let it dry completely.
Here's the bit where I make it look decent without trying to paint or do something messy! I found some light wood colored peel and stick linoleum boards for .98 cents a piece at Lowes, and all we had to do was cut 6″ off each board with shears and then lay them in 5 deep, that's it!
It looks so much better now, and it's super wipe-able. The whole project cost around $10 since I did it to both cupboards so they would match each other. (I like this much more than living with the damage, or cutting a new board to put over the bottom which always looks like you are hiding a problem to me. There are other color options in the peel and stick world, but I decided to go with a close color to the laminate already inside of the cupboard so that it looked more natural.)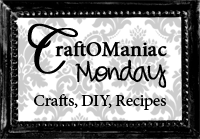 – Posted using BlogPress from my iPhone